In a dinamyc world, interconnected and flooded with information, actionable intelligence is essential. We proudly present Auricom® xView© as the definitive tool to create intelligence supported on mathematics, computer science among other disciplines.
Mining, visualization and network analytics
Auricom® xView is an interactive visualization tool for mining, exploration and analysis of complex networks (i.e. social networks, financial networks, among others). Auricom® xView follows a propietary method to understand complex phenomena following standards used by world-class intelligence agencies.
Network analytics is a new super power that allows intelligence analysts discover hidden relationships in data. Using network visualization and a catalogue of 680 analytics tools, an analyst can easily answer complex questions and take on use cases such as: social behavior analysis, fraud prevention, cybersecurity, among others.

Understand
Understand the operational environment

Discover
Discover the structure and organization patterns in complex phenomena

Identify
Networks are everywhere and can be inferred from any dataset. Nevertheless, networks by itselft do not provide any new information. They help organize data as a collection of entities and relationships that when are analyzed as a whole, they reveal an amazing view of complex interactions.

Auricom® xView approaches intelligence as a task of producing information that can be used to foresee and prevent events. Analysts will be empowered to take advantage of actionable intelligence for decision making. Our method sets the foundations to define a framework to investigate fraud prevention, money laundering and terrorism funding.

Using a multidimensional model, intelligence units from public and private sectors, will be empowered to take on co-authorship phenomena, allowing them to built complex intelligence models to execute computer-assisted network analytics.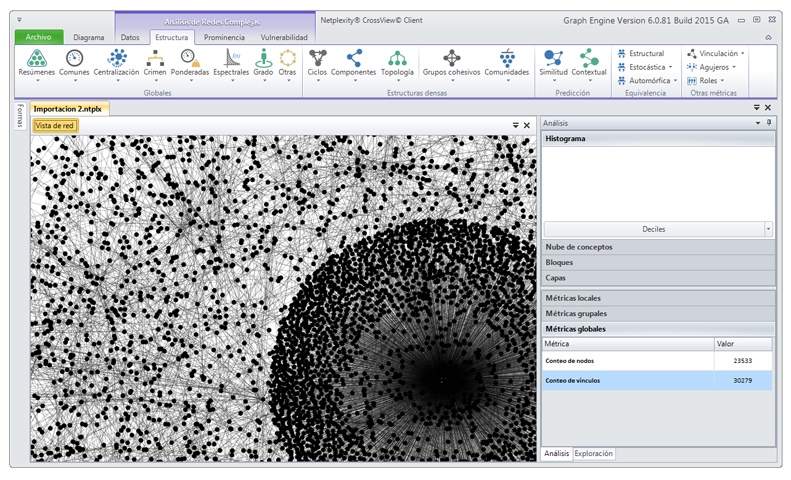 Face complexity
Browse through big networks (150 000+ elements) with our military-grade visualization engine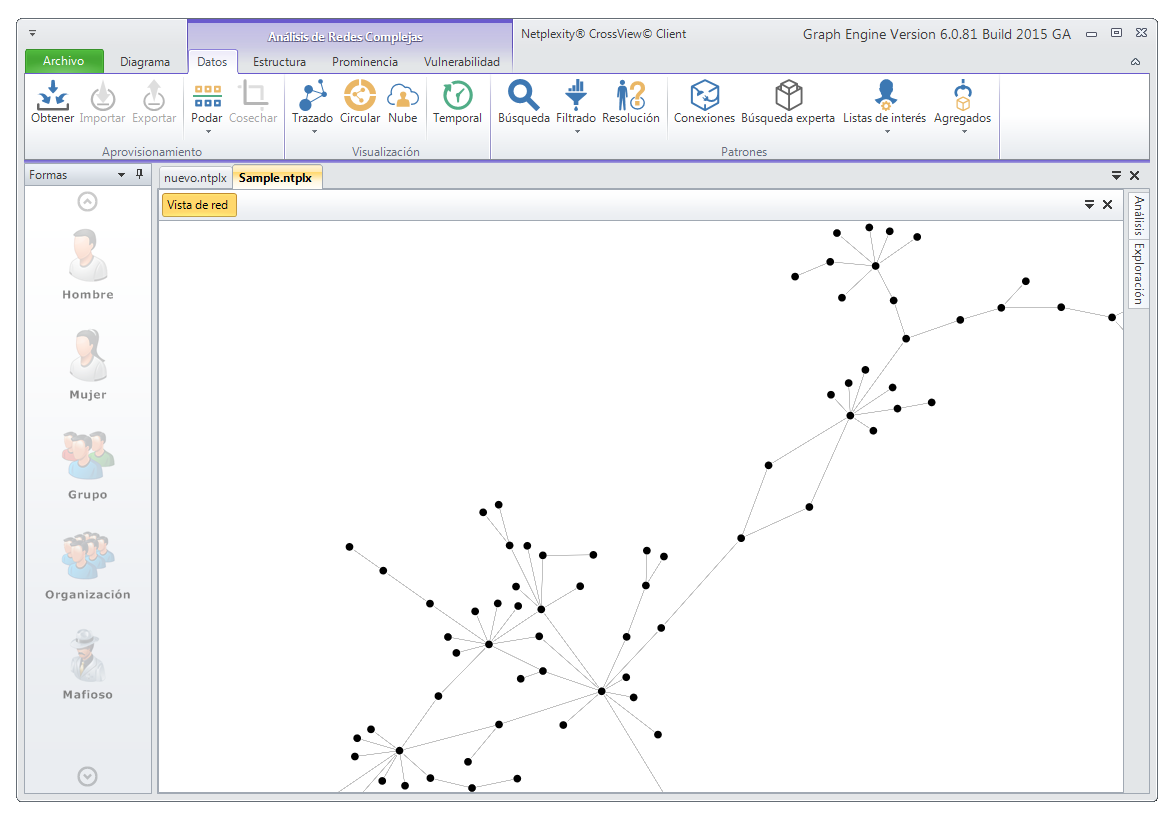 Discover social rules
Using modern and efficient algortihms of graph mining, you can extract key-patterns of organization and order in the chaotic world of complexity.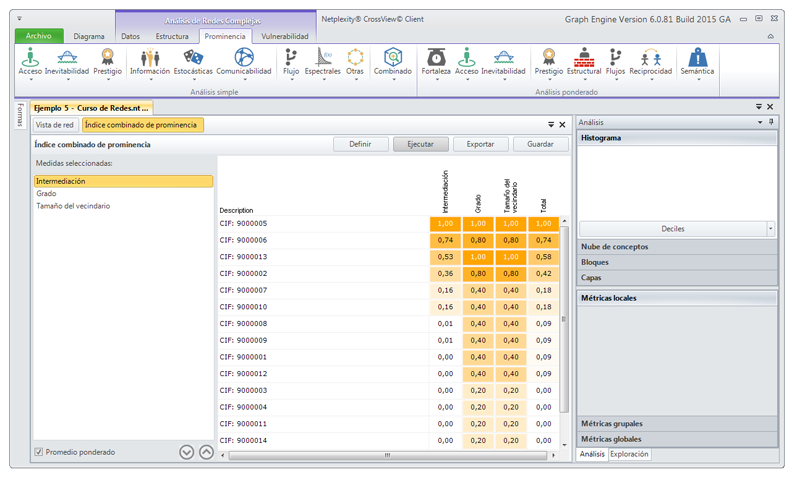 Big Data + Big Graph Scientists
Beyond complexity, discover the simplicity of interaction phenomena that will allow you to decipher fraud, money laundering and criminality.
Hardware & Software requirements
The following are hardware and software requirements to run Auricom® xView© 7.0 in stand-alone mode. It is vital to fulfill the hardware requirements, to have an operating system and hardware drivers up-to-date before using Auricom® xView© 7.0
Operating system
Microsoft® Windows 7 or higher for x64-based systems.
Software components
Microsoft® .Net Framework 4.5

Microsoft® DirectX 11.0

Microsoft® Office 2007 or higher.
Hardware
Disk space: you need at least 100 MB for the client software installation, 512 MB for the database.
Memory: as a minimun, 2 GB de RAM should be available. It is recommended to have at least 4GB or more of RAM.
Processor: a 4-core processor is required as a minimun. It is recommended to have an 8-core processor.
Screen resolution: a resolution of 1024 x 768 is required as a minimun with a maximum of 96 dpi. For hardware acceleration, a Microsoft® DirectX 11.0 compatible hardware graphics is required.
Both operating system and software components should be 64-bits based. An inconsistency in this requirement reduces the capability of the software product to leverage the computational resources of the host machine. Also, interoperatibility with other applications can be affected.